Fibromyalgia Treatment with our Kennesaw Chiropractor


If you are living with the pain, confusion and decreased energy of fibromyalgia, you may feel your world has forever changed. Exodus Health Center and our Kennesaw chiropractors, Dr. Andrew St. Bernard, Dr. Shannon Good and Dr. David Jockers, want to show you a different future. Chiropractic care for fibromyalgia in Kennesaw offers natural, on-going relief for your condition.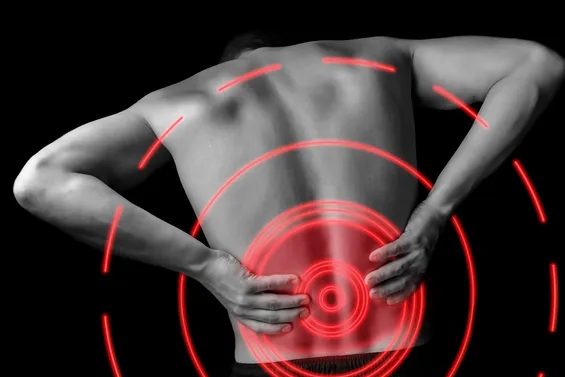 Symptoms of Fibromyalgia
Fibromyalgia is a collection of symptoms that most commonly show as wide-spread pain. It is as if the nerves of your body are overreacting to every stimuli and as a result, you are in constant pain. You may also be unable to get a full night's sleep, experience digestive issues, depression, anxiety, mental confusion and extreme fatigue.
Chiropractic Care for Fibromyalgia in Kennesaw
During your initial consultation with our chiropractor, your condition is evaluated and a personalized care plan is formulated. The basis of our chiropractic care for fibromyalgia lies in gentle chiropractic adjustments. Our Kennesaw chiropractor eases the vertebrae of your spine and the bones of your joints into pain-free alignment for an immediate reduction in your symptoms.
Nutritional Support for Fibromyalgia Treatment
Our chiropractors discuss your diet with you to educate you on which foods may trigger an increase in your pain or digestive concerns. For example, some foods increase inflammation which may heighten your pain. Others, can wreak havoc on an overly sensitive digestive system, so we show you healthy alternatives that alleviate your pain and provide essential nutrients.
Lifestyle Changes for Fibromyalgia Relief
A body that is in pain twenty-four hours a day needs special daily care. Our health team shows you how to arrange your work area and sleep area to decrease your pain. We also show you better ways to perform chores, sit, stand and move to reduce your discomfort.
Exercise and Fibromyalgia
Physical activity goes a long way toward reducing your fibromyalgia pain. Our health team teaches you how to perform strengthening, stretching and cardiovascular exercise without overdoing it. We want you to remain physically active and pain free, so we show you how to monitor your workouts.
Mentally Fighting Fibromyalgia
If you are living with the chronic pain of fibromyalgia, you may feel you have lost control over your body. Through our holistic approach and a reduction in your symptoms, you regain some of this control. As a result, your mental strength returns and you feel an increased ability to move with freedom and deal with the pain.
Personalized Fibromyalgia Care in Kennesaw
Our chiropractors monitor your progress and adjust your chiropractic care as you succeed. We also understand that fibromyalgia symptoms vary, so we are available to care for your symptoms during weeks of increased pain. Our health team strives to teach you at-home relief to boost your pain-free living.
Contact our Kennesaw Chiropractors Today
Exodus Health Center invites residents of Kennesaw, Acworth, Marrietta and Cartersville to contact us for fibromyalgia relief. You do not have to live in constant pain. Chiropractic care is an effective treatment option, so call us today at 770-420-0492.