Dr. Adriana Bedford Blaise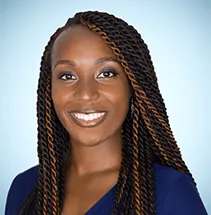 Dr. Adriana Bedford Blaise is family chiropractor and birth doula with a passion and advanced training for pregnancy and pediatrics. She currently owns and operates Exodus Health Center Kennesaw, Georgia.
She is a west Georgia native and a dedicated chiropractor who came to know the profession due to what should have been a life-taking car accident. Dr. Adriana experienced severe muscle spasms, all over pain and migraine headaches on daily occurrence for which prescription medicines provided no relief, thus she turned to chiropractic.
Following just a few adjustments all of the pain, spasms and migraines began to subside and she experienced the true healing power of the body and has since never looked back!

Dr. Adriana attended chiropractic school at Life University in Marietta, GA. During her time in school, she was educated in the latest and most up to date techniques in the chiropractic profession. She was able to learn and master many different techniques in order to take care of anyone that seeks chiropractic care. She has done advanced studies and is certified in Thompson technique, Activator Methods and Webster technique.

Dr. Adriana is very passionate about pregnancy, labor and birth. The birth process not only imprints on the birthing family but impacts the ongoing health of the newborn. She is certified in the Webster technique, designed especially to care for pregnant and postpartum mothers. She is also a DONA trained birth doula, does continuing education with Spinning Babies and actively attends births outside the office.

Dr. Adriana lives a God-first and then family centered life and is an advocate for thriving in spiritual, physical and mental health. She finds purpose in helping people live out their God-given potential beginning with their Health.
Dr. Nicole James-Wilson
Dr. Nicole James-Wilson was born and raised in Houston, Tx. She received her bachelor's degree in Biology from Xavier University in Louisiana and her Doctor of Chiropractic degree from Life University where she graduated with honors from both institutions.
Her mission is to locate and remove nerve interference in everyone from infants to the elderly so that their bodies can function and express life at their most optimum the way God intended for their bodies to do. While in school, she got the chance to work with people of all ages and backgrounds and she also got the opportunity to spread the message of chiropractic and serve on a Mission trip to Montego Bay, Jamaica.
Dr. James-Wilson has a heart for and experience working with pregnant moms and children. Continuing education courses Dr. James-Wilson holds certification in are with organizations such as the International Chiropractic Pediatric Association.Dr. James-Wilson is Webster Technique certified, constantly gaining more knowledge to provide the community with the absolute best care. This technique creates balance for a safer, easier pregnancy, and birth.
In her spare time, she enjoys spending time with family, friends, working out, traveling, all things food(foodie),and spending time with her dog, "Chira".
---
Supporting Staff

Jayne Goss-Office Manager
My name is Jayne Goss. I consider myself a Georgia native (I have lived in Georgia since I was 7). I've been married to Julian for 26 years and we have 4 teens/young adults – Mackenzie, Mae, Jon and Anna.
I found Exodus when my daughter Mae began working there, but I knew about Dr. Jockers because he had done nutrition workshops at my church. My journey to health began when I was diagnosed with chronic migraine headaches. I was having 28 days of migraine a month. After exhausting all my resources in the medical community, with no results, I turned to a more functional/holistic approach.
I am happy to say my headaches no longer run my life and I am a happier, healthier person. But my journey continues! I was thrilled when the opportunity arose for me to work at Exodus. Now I am able to help others in their health journey as well as learn more about my own. Exodus is a chiropractic office that makes you feel like you are home and I am proud to be a part of what we do there.
---
Tarah Black- Back Office/Billing Manager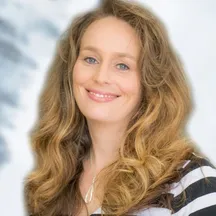 My name is Tarah Black. My family and I moved to the Atlanta area in 2011 from Idaho because God told us too. We sold everything back home and moved out here without a human plan, just being in God's will. This was the scariest thing I have ever done, but the most peaceful. Seeing God's miracles in our lives made us realize that God had bigger plans for our lives then what we had originally thought.
I am a proud mother of three kids, Drayton (15) Alexis (13) and Luke (6). Phil and I have been married for 16 years. Drayton has an athletic gifting and loves baseball. He is on a great travel baseball team that has given us opportunity to see parts of Georgia that we probably wouldn't have.
Alexis has the joy of God that pours out of her. She is so sweet and an amazing swimmer. This is a new sport for us, so we are learning right along with her. Luke is a four-year-old boy that loves cars, trains, and his brother and sister. We have also added a sweet dog name Wendi and an independent cat name Charlie. The kids are already asking for more animals.