Services and Techniques at Our Chiropractic Clinic
Exodus Health Center is happy to offer a variety of natural, non-surgical services and techniques to benefit all ages. Whether you're struggling with back pain or you just want to live a healthier life, our chiropractic team is ready to help. Our services include: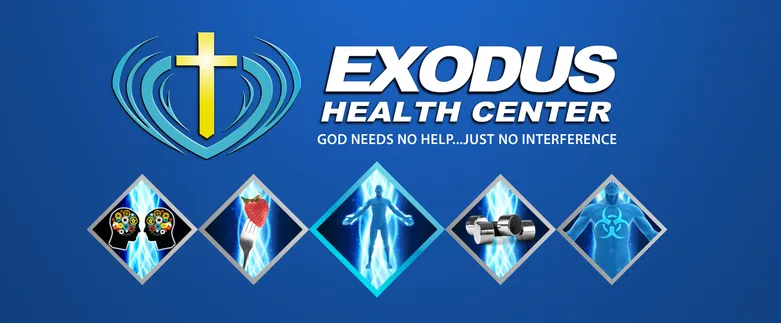 Chiropractic Care - Chiropractic adjustment focuses on treating a type of joint misalignment or dislocation known as subluxation. By normalizing joint position and spinal alignment, your Kennesaw chiropractor can relieve pain, improve nerve function, facilitate healing and optimize overall health.
Pediatric Chiropractic - Children can benefit from spinal adjustments just as much and maybe even more than their parents can, especially since young bodies need all the help they can get as they grow and develop. Our gentle, safe adjustments are suitable for infants with spinal alignment issues stemming from the birth process. As your child enters school, we can continue to provide essential screenings (including scoliosis detection), make adjustments as needed to optimize function and make helpful recommendations about how to load and wear backpacks safely.
Corrective Exercises - Corrective exercises can relieve chronic pain while rehabilitating injured or weakened muscle groups. We can prescribe the right mix of exercises to help you improve your strength, balance and flexibility. Corrective exercises make a great complement to chiropractic care and our other natural, drug-free therapeutic techniques.
Nutritional Counseling - The body requires proper nutrition to perform its everyday tasks and recover from sickness or injury. We can provide the necessary guidance to help you choose the right nutrients for your needs. We even offer Remedy Testing to specifically pin point your nutritional needs.
Lifestyle Advice & Workshops - Wellness depends largely on our lifestyle choices and habits, from sleep and exercise to proper workplace ergonomics. Our chiropractic team can help you make the right choices through individual "coaching" sessions and ongoing advice. We also provide monthly workshops to help members of the community take control of their well being.
Spinal/Postural Screenings & Corporate Wellness - "An ounce of prevention" can help you and your loved ones remain healthy for life. That's why your Kennesaw chiropractor offers regular spinal and postural screenings. We also provide information, tips and recommendations to help you do the right thing for your body between screenings. We will be happy to provide chiropractic screenings at your place of business.
Hyperbaric Oxygen Therapy - Hyperbaric oxygen therapy (HBOT) is a method for delivering large amounts of pure oxygen, not just to your red blood cells, but to all the tissues and systems in your body. This powerful antibiotic process can wipe out stubborn infections. HBOT also stimulates stem cell production to an amazing degree, vastly aiding your body's repair efforts.
Contact Our Kennesaw Chiropractic Team
Discover how our Kennesaw chiropractic team can improve your life. Call 770-420-0492 to learn more about our services and schedule an appointment!